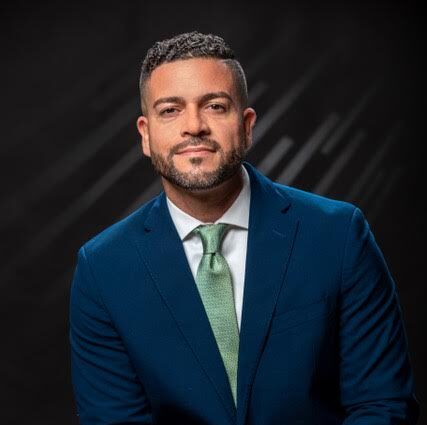 Personal Information:
Pablo Enrique Segarra, Esq., believes in the right to self-discovery through cultural immersion experiences. Self-discovery helps us to identify, leverage and develop our abilities. If we provide the Latinx diaspora community with cultural immersion experiences to Latin America and the Caribbean, then we can build community and leverage their abilities for good.

Pablo is an attorney, entrepreneur, serial founder, speaker, advocate and organizer. Born and raised in the Bronx to Puerto Rican parents that worked their entire career as public servants, Pablo worked in many areas of the Latinx community before the word existed. As a retired New York City police officer in Latinx communities such as Washington Heights, the Bronx, and the Lower East Side. As an organizer of large scale international Latinx conferences in New York, Miami, Puerto Rico and Dominican Republic. As an advisor for many cultural and educational organizations such as Somos El Futuro and Centro for Puerto Rican Studies. As an attorney, creator, and serial founder, formerly of the Latinx Travel Club and the Latinx Travel Summit. Currently, he is the co-founder and executive director of the 501(c)(3) approved organization Nexus Latinx.

Nexus Latinx identifies, recruits and trains Latinx diaspora college students with exceptional leadership potential. Each cohort receives mentorship, fellowship opportunities and cultural immersion experiences in Latin America and the Caribbean with a focus to learn, immerse and innovate.

Pablo received his B.S. from John Jay College of Criminal Justice and his J.D. from New York Law School. He often does virtual talks on podcasts, in person panels, and forums with students to uplift Latinx roles in leadership.

Pablo has numerous media appearances on major channels of media. He was listed by Travel & Leisure as Top 50 Most Notable in Travel alongside Anthony Bourdain, Stanley Tucci, Mickey Mouse, Samantha Brown, and Chef Jose Andres. He was also on major news networks such as NY1, Bronx12, and was highlighted in an alumni showcase from his alma mater John Jay College of Criminal Justice.

Pa'lante siempre.